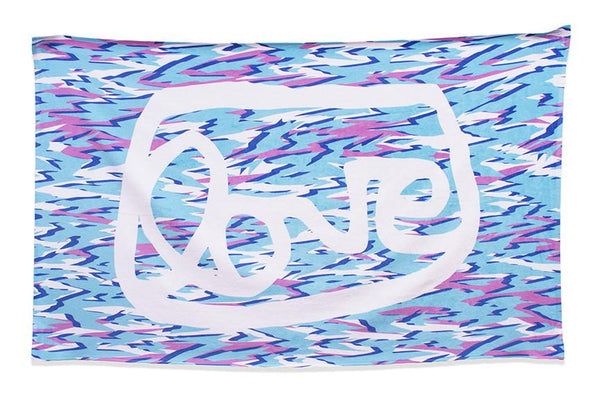 grantLOVE x Devon Tsuno Beach Towels!
The grantLOVE project is pleased to introduce a new collaboration with Los Angeles-based artist Devon Tsuno to support two organizations: Big City Forum and HOLA (Heart of Los Angeles).

Tsuno's long-term interest and visual interest in bodies of water in the Los Angeles area has been central to his work in print-making, painting, drawing and photography.

grantLOVE x Devon Tsuno Beach Towels are based on Tsuno's graphic and colorful designs of water. The grantLOVE symbol is Los Angeles artist Alexandra Grant's trademarked brand for philanthropy in the arts. Both Grant and Tsuno as artists and teachers are dedicated to supporting arts education throughout the Los Angeles region.
Join us for a Launch Party on Saturday, August 29th at 
Ochi Projects
, from 5-8pm.
3301 W. Washington Blvd Los Angeles, CA 90018
Please RSVP to 
rsvp@grantlove.com
grantLOVE x Devon Tsuno Beach Towels come in blue and pink, are sized 60" x 35" and made of velour Turkish combed cotton with artwork printed in the US. The towels retail for $59.99. 100% of all profits will be donated in support of Big City Forum and HOLA (Heart of Los Angeles).
 The Artists:
Devon Tsuno is a Los Angeles-native. His recent abstract paintings and print installations focus on the LA watershed and native vs. non-native vegetation. Tsuno was awarded a 2014 CCF Emerging Artist Fellowship for Visual Art and has exhibited projects at the Hammer Museum Venice Beach Biennial, Indianapolis Museum of Contemporary Art (IMOCA), and Roppongi 605 in Tokyo. www.devontsuno.com
Alexandra Grant is a Los Angeles-based artist who uses language, literature and exchanges with writers as the basis for her work in painting, drawing and sculpture. Grant's work has been exhibited at the Museum of Contemporary Art (MOCA) Los Angeles, the Los Angeles County Museum of Art (LAMCA), among other museums and galleries. www.alexandragrant.com
The Partners:
HOLA (Heart of Los Angeles)
HOLA provides underserved youth with exceptional programs in academics, arts and athletics within a nurturing environment, empowering them to develop their potential, pursue their education and strengthen their communities.
HOLA's Visual Arts Program encourages youth to channel their energy and emotion into creative endeavors in the visual arts, developing their powers of self-expression, instilling self-confidence, and fueling their interest in learning. www.heartofla.org/arts/visual-arts
Big City Forum
Founded in 2009, Big City Forum is an interdisciplinary, conversation-based curatorial research project that explores the intersections between design-based creative disciplines and public space, the built environment, and social change. 

Big City Forum's programs range from small conversational gatherings to collaborations with larger scale institutions such as the Skirball Center, The Santa Monica Museum of Art, The Armory Center for the Arts, Otis College of Art and Design, and Art Center College of Design. Big City Forum's mission is two-fold: to create ongoing programming with cultural institutions that redefine participatory activities and education/community-based opportunities to engage youth and students around place-making and the role of the arts in transforming and re-engaging communities. www.bigcityforum.blogspot.com