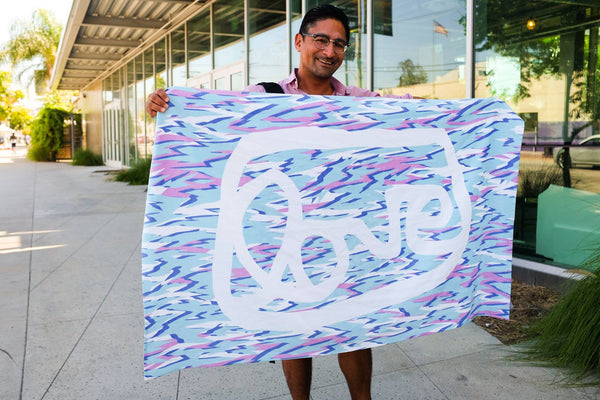 grantLOVE x Devon Tsuno Beach Towels featured at BIG CITY MARKET December 4
A time for a gratitude, a time for love.
Big City Market
December 4, 5:30 - 9pm
Mexican Cultural Institute
483 N. Los Angeles Street, Los Angeles, CA 90012
Facebook invitation: www.facebook.com/events/728240980640600/

Big City Forum is hosting it's fist pop-up creative shop in order to benefit BCF's community based programming. Funds raised through the sales of unique artist and designer made products will go to benefit these two projects:

- Ongoing programming for the Talleres Publicos project in Pacoima, CA, to be part of a new cultural infrastructure and arts programming in this geographically remote and economically challenged neighborhood of the San Fernando Valley of Los Angeles.

- Launch of the first Big City Forum education initiative, Big City Lab, bringing designers, urban planners, poets, photo journalists, and artists to work with a class of 9th grade students at Camino Nuevo's Miramar High School in the MacArthur Park area of Los Angeles.

Available for sale will be the grantLOVE x Devon Tsuno Beach Towels; a series of four tote bags with camouflage prints designed by Eline Mul in collaboration with designers Buddy Bojorquez, Kazutoshi Shimizu and Eric Hu; perfume kits by the Institute for Art and Olfaction; tote bags by Zoe Melo and artist Alyson Fox; works by April Greiman, Karen Lofgren, Aitor Lajarin and other artists; and books by Eohippus Labs Press.

Stop by and give the gift of love!
Above: Leonardo Bravo holding a grantLOVE x Devon Tsuno Beach Towel in blue. Image courtesy of Devon Tsuno.